Drive a Shiny Car Home Today
FREE VACUUMS WITH EVERY WASH!
Raging Waters Car Wash is your best option for high quality car care, and unlimited car washes in Fredericksburg. Raging Waters Car Washstands out as a leader in expert detailing and car wash services in Fredericksburg. We offer a comprehensive range of professional car detailing treatments for the restoration and protection of paint, interior, and engine bay. Whether you are located in Fredericksburg or the surrounding area! Give us a call at 540-681-2140 Raging Waters Car Wash- Best Car Detailer in Fredericksburg.
Shiny, Clean, and Comfortable   We take care of the car that takes care of you.
Interior cleaning available with all Wash Packages.

WATER SPOUT
$10.00 Single Wash
$17.99  Monthly Unlimited Plan

TIDAL WAVE
$14.00 Single Wash
$22.99 Monthly Unlimited Plan
TSUNAMI
$18.00 Single Wash
$26.99 Monthly Unlimited Plan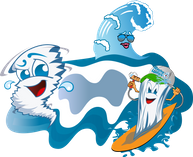 PERFECT STORM
$20.00 Single Wash
$30.99 Monthly Unlimited Plan
Raging Waters confirms that dreams do come true. In high school I dreamed of owning a car wash.  The US Navy lead me to see the world and trained me for the challenge.  Today Raging Waters is a testament to having dreams and doing the hard work to get there.  To God be the Glory.                                                              Veteran Owned!  We offer single washes and Unlimited Monthly Wash Club Memberships. Detailing is offered when an attendant is available to vacuum and wipe down the inside of your car.
Our dedicated team provides to the Fredericksburg and Spotsylvania community professional car wash service at a convenient location, affordable prices, and excellent monthly unlimited membership packages.
"They did an excellent job on our car. The roof had black spots on it and the car wash attended pre treated and scrubbed it and got it all off. I wish I caught his name because he was very nice and respectful. I'd recommend this place to anyone".
~ Kristina Cropp
"I stop by this weekend and Dre helped me get the wash I was looking for. It was a random stop with my kids . My daughter was so excited and yelled this is the best day ever. Their car wash has cool colors the kids love. They talked about it all weekend . Thanks I will definitely be back .
~ Kevin Bates
"I don't do a lot of reviews but this establishment deserves it. It is rare that I see an owner who is so attentive and hard working. Great personal service and I feel good about giving them my business. I hope they are in Spotsy for a LONG time. Oh, and the value of the monthly unlimited pass is fantastic. Absolutely worth the money."
~ Steve Clifford
Purchase Your Wash Services ONLINE!